People love to ask this question, a frequented question in my email, but I understand that every day new people decide to become authors. Folks who love reading, or have this burning story inside them, and want to see their work in print. Oh, only if that was all there was to it, right?
Many of these sweethearts ask me where to find money to pay for that book. First, I tell them to seriously research whether to self-publish, hybrid publish, or traditionally publish, and if they don't understand the differences, then they are not ready to publish. Writing is only half the job, but then you've heard that before.
That and it really costs nothing to actually write the book.
Then we talk where money can be found. While this tiny editorial cannot begin to go into detail on each financial availability, it can list the possibilities to at least let you realize your options. One day I'll write a book on all of this.
Places to gather money to write a book:
1) Save from your other income. Tithe to your book fund.
2) Take out a loan. If you really believe in yourself and your writing, why not risk taking out that loan?
3) Write freelance. While it might seem all that romantic a task to you, if you need money sooner rather than later, and want to write doing it, then consider freelance writing whether as a copywriter or magazine/blog writer. I strongly suggest trade magazines to get started.
4) Ordinary crowdfunding like Kickstarter.com or Indiegogo.com. PLEASE look at the successful campaigns to see what is involved. If this seems too ominous to you, then you might not be up to the marketing required of a serious writer.
5) Crowdfunding to publish. Go to a site like Publishizer.com and not only earn money and followers, but also a publishing contract.
6) Patreon. Gain monthly followers who are willing to subscribe to your new material, as long as you're willing to write regularly and ingeniously for them.
7) Fiscal agents. This works especially for nonfiction and sometimes memoir. You find a nonprofit that has a like mission and like mind to what you're writing. Ask them to apply for a grant for you, with them being your fiscal agent. They get administrative money and you get grant money. This is a good light-weight article about it – https://www.womenarts.org/skills/fiscal_sponsors/
8) Writing contests. Not steady, but you are furthering your career.
9) Grants. Start with your state or country's arts council.
10) Speaking. Yes, there is money to be made in speaking, and tons of connections to be made that will indeed open doors. You just have to decide what you are an expert about and be willing to pitch yourself to events.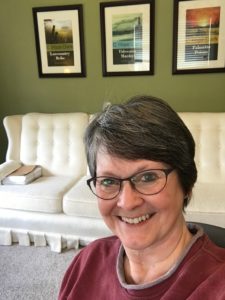 11) Self-publish ebooks or courses online. You build a platform this way, too.
Sorry, but there's no easy way to ask for and be granted funds to write. You are going to have to think entrepreneurial to achieve funding for your book…unless you are willing to foot the bill yourself and hope that the book sells without that extra oomph of financial support. But trust me, if you make any of the above work well for you, you'll be a big step ahead of the game. And you'll also show that you know how to manage that entrepreneurial side of yourself.
BIO: C. Hope Clark is editor and founder of FundsforWriters.com as well as an award-winning mystery author – www.chopeclark.com