About FFW
FundsforWriters is an online resource for writers. You can be a thirty-year veteran or a part-time wannabe, but here at FundsforWriters (FFW), we consider you a writer none-the-less. We emphasize finding money to make writing a realistic career. Of course, you'd write anyway. That's the way of a writer.
Other websites provide guidance on how to write, how to query, how to format manuscripts, and so on. We give you direction on the funding streams. We focus on markets, competitions, awards, grants, publishers, agents, and jobs for your writing abilities, with motivation chucked in.
Origins…
FFW began in March 2000 after a women's writing group in Georgia opened my eyes to the fact that it's hard to write when you can't afford ink for the printer, postage for the manuscripts, or gas to the conferences. As a guest speaker, I initially planned to speak on writing for the Internet. That subject quickly eroded to finding funds for all aspects of writing. Since my background was in finance and my day job involved loans and grants, I offered a few words of advice. Boy! Did that ever blow into a bigger deal than I imagined!
Newsletter Mission…
A few emails grew into a bunch of emails, then FundsforWriters newsletter. FFW attempts high quality and we remain true to our original intent – to provide PAYING markets for writers. Our ads must touch upon a writer's world, and we shy away from generic and get-rich-quick affiliates. And when we endorse a product or a book, we believe in it. Subscribe Now.
TOTAL…
Our biggest leap came in the form of TOTAL FundsforWriters. After years of free newsletters, the time came to earn a living as writer (kind of a practice-what-you-preach thing). FundsforWriters continues to be free, but we took the same format and exploded it into a biweekly paid subscription offering 70+ paying opportunities. We think it's our greatest work and constantly work to deliver it to our loyal readers.
Who is Hope?..
Who am I? I'm a lady who freelances and writes mystery novels. Did I take a huge leap from the day job over a decade ago? Yes and no. I left a very comfortable position as Administrative Director of a small federal agency to write. I managed budgets, loans, grants, human resources, and procurement for 25 years, and when Uncle Sam allowed me to take a reduced early retirement I jumped at the chance.
So my income dropped by 60%, my husband took a promotion across the country to help make up for it, and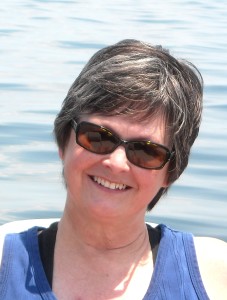 my new life began. If you stick around for long, you'll learn about my federal agent husband, my patriotism, my deep Southern upbringing, my adoration for nature, gardening and chickens, and a strong need to make others feel good about their lot in life or their ability to alter it to another level. Attitude is everything. Oh yeah, and I cherish dachshunds.
I finally made my way back to my home turf in South Carolina. I love water. I grew up near the Charleston coast, lived on a lake in Phoenix, and built a new home on Lake Murray near Columbia, SC. You'll find me in my study overlooking the dock, talking to the birds and loving anything green and growing, except when I'm visiting Edisto Beach on the coast of my lovely state, and then I love nature down there.
These days I'm thick into mystery writing. Having secured a contract with Bell Bridge Books for the Carolina Slade Mystery Series, and now the Edisto Island Mystery Series, I work on novels at night like many of you. I'm an Amazon fan and a Kindle owner, but I don't mind if you buy my books at Barnes & Noble (online or store), Kobo, Google, Apple, or your favorite indie bookstore. Take a look at www.chopeclark.com to learn more, or simply head to Amazon.
Visit my author site
Visit my calendar to schedule an event
Visit my info page on requesting me for your event (to include topics offered and fees requested)
As you may have deduced, I help others while educating myself. If I can answer your questions, I will. If I can't, I'll find a place to send you. You do not get ignored at FundsforWriters, and all emails receive an answer.
Welcome…and I mean it.