I'm based in South Africa, but many of my clients aren't. Writing internationally opens you up to a whole new reader-base, and it means access to more paying gigs!
Getting in
Break in by building contacts; introduce yourself to new editors and pitch them ideas. I wrote on spec a lot. Search things like "write for us", "writer's guidelines", "markets that pay" and "guest posts" to find new places. Don't see rejection as a setback. A new editor's rejection letter means a new contact. Keep pitching! The Writer's Market Guide is a great resource, and sites like WritersMarket.com and WorldwideFreelance.com can point you to more markets. Get people to know you, and get to know people.
Language and style switches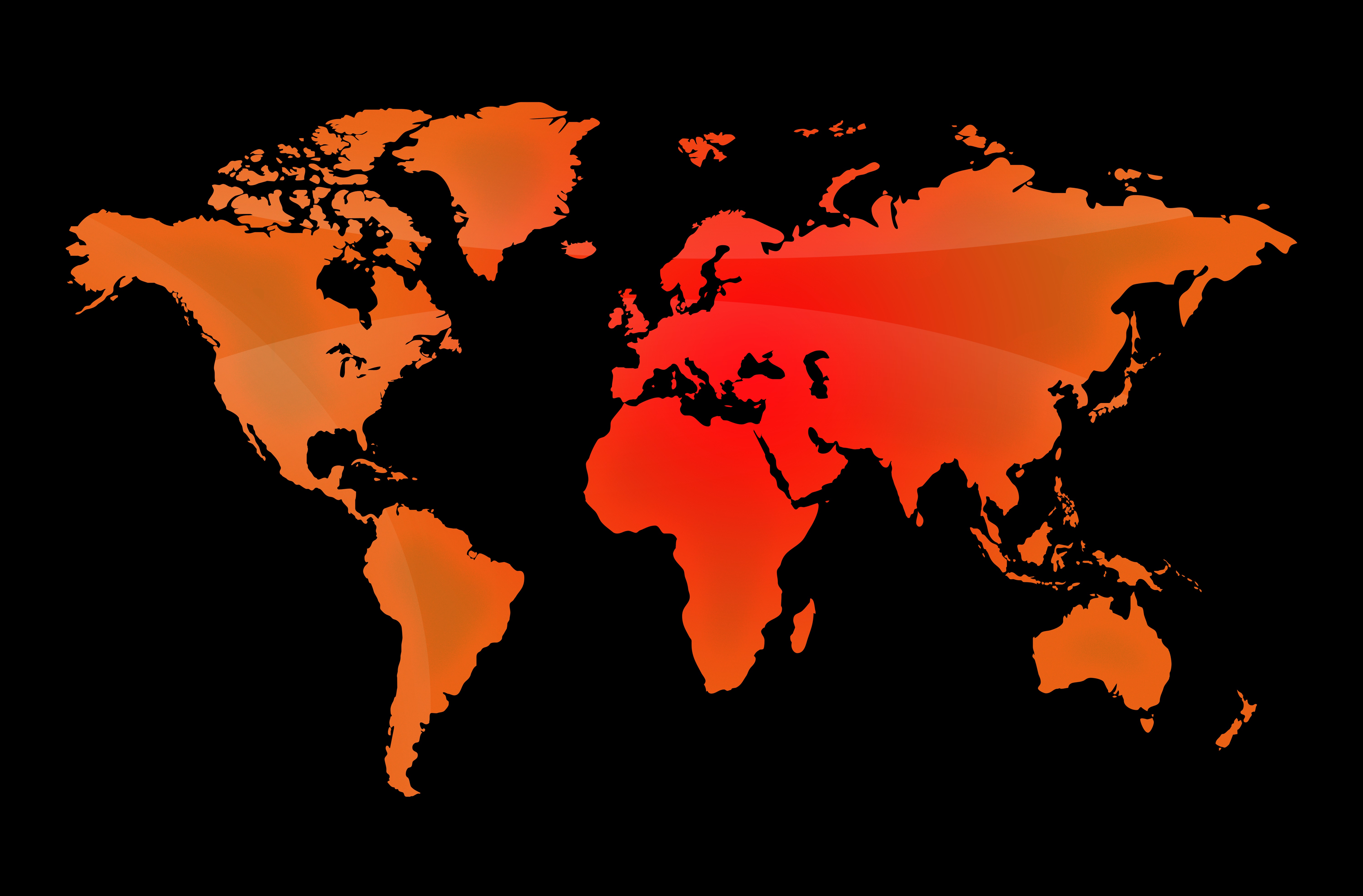 Read the publications you aim to pitch. Keep language and style differences in mind: UK, US and South African English differ, and it pays to know why. While saying "robot" to mean "traffic light" is fine in SA English, it'll confuse readers anywhere else! Books like The UK to USA Dictionary are a big help.
Keep an eye on exchange rates
Exchange rates affect your budget when writing internationally. In my case, the South African rand weakened drastically against the U.S. dollar (approximately R15.39 per one US dollar) last year, and it meant a minor bump in pay for a while. But of course, that fluctuates.
Charge clients the same rates, but convert your per hour or page rate into the applicable currency (and yes, it's okay to round off). Sites like XE (http://www.xe.com) help you convert currencies (http://www.xe.com/currencyconverter) and keep an eye on applicable exchange rates.
Payment
Different countries use different payment systems. While a direct bank transfer is fine for local clients, my international clients pay via PayPal. Do your research on which payment system is the most popular in the country you'll be writing for, so you don't get any nasty delayed payment surprises. Cashing money paid via PayPal to my bank account takes an additional five to eight business days, so I've learned to account for that.
Taxes internationally
Know the tax rules in your country and theirs. In addition to my own tax forms, I've had to fill out a W-8BEN (Certificate of Foreign Status of Beneficial Owner) form for international vendors. I'll also have to consider PayPal income from international clients part of my tax returns, and so will you. http://www.investopedia.com/terms/w/w8form.asp
It's about time
Always mind time zones, especially for meetings, off days and holidays. Ensure you know what the time (and sometimes occasion) is elsewhere. This helps when pitching seasonal content, too, but also makes sure you're on the same calendar page with your client.
The process is constant
Don't ever think you're "done" breaking into the market. I'm always coming up with new ideas and getting to know new markets. That way, you don't stay too reliant on one source for an income. That's dangerous ground for a freelancer! Having a pitching cycle (say,  sitting down to pitch every Monday and Thursday) helps you keep a continuous rhythm to it.
More markets
Many markets came from just picking a publication, finding the editor and asking. Allindiewriters.com, Writersweekly.com , and WritersJobBoard.com are more market sources.  Search engine tricks like these are also useful:
–    Specific sites: site:sitename keyword
–    Exact phrases: 'search term' (searches an exact phrase, like 'writers market' or '$50')
–    Adding results: +searchterm
–    Decluttering results: -searchterm
BIO: Alex J Coyne is a freelance journalist, author and language practitioner. He writes regularly for publications like MoneyPantry, The Dollar Stretcher and The Investor, and he has even been featured on radio (Radio Namakwaland, KayaFM). Currently, he writes from the mountains, living with his wife and cats.