Working on commission can be stressful, especially when you don't know how much money comes in each month. Just as you keep track of your bills, you should get in the habit, if you haven't already, of staying up-to-date with each piece of work you have in the pipeline. Not only will this help your bottom line, but you'll also keep on track with your major goals.
For instance, if your goal is to write for The Writer Magazine
, you may need to climb the ladder from where you stand now. It's rare for first time freelancers to break into the national magazine market, so build a system and break down your goal into smaller bites to develop your portfolio to improve your effort toward that big accomplishment.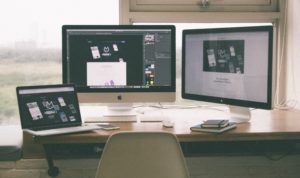 Using the system outlined below, I wrote my first article for a paying ezine and quickly followed it with work for Writing for Dollars, Writer's Weekly, and Writer2Writer. Twenty articles later, I had my first article accepted by The Writer
, and it was all because of structured planning.
While I use Excel, you may use Microsoft Word, a day planner, or simply a blank notebook (If you prefer, you can use apps), and just as you would schedule your doctor's appointments and kids' soccer games, create a task list of everyday activities needed to bring in the income. As a freelancer, your times can be flexible, but I caution you to adhere to certain goals each day.
Divide your list into four separate sections like the example below. The first section is research, the second is reviewing the guidelines, the third is preparing and submitting, and the fourth is writing and editing. To stay on task with your goals, you have to set aside time each day to do all four.
Research
Review Guidelines
Prep Submission Pkgs
Writing & Editing
Research mags &
blogs for places to
submit article on
"Writing Tight"
Review writer's
guidelines for
Parenting Today
and Working Moms
Prep submission pkg
for "Adopting at 50"

Parenting Today
Working Moms

Begin writing the
"Writing Tight"
article.

Edit other article
on staying healthy
during the winter
When an idea for an article strikes, begin researching places that might be interested before you waste time writing. Some writers suggest pitching before the article is written, but such a move is dependent upon the publication's guidelines.
After your research, review the guidelines once more for the article you finished the evening before. Guidelines can change so confirming what you should be sending saves time for you and the editor.  Then prepare the submission package for your article and move on to the writing phase of your evening.
As you work, highlight each completed task so at the end of the day, you'll see the progress you've made. Each evening, create a new list so you start fresh each morning. Carry over the activities you didn't complete the previous day onto the new list and start with those first. Never skip over one of your tasks because doing so erases a potential income opportunity and sets you back a step.
Yes, you work on more than one article at a time. Hope Clark keeps as many as thirteen in play, as she likes to put it. You're always moving forward, working multiple opportunities at different levels. Trust me, it's doable. Just ask every successful freelance writer.
To achieve goals, you need to keep up with where you are on your journey. This system is designed to help any writer climb the ladder of success, but even if you don't use this one, you should have a way to track the steps you're taking toward your dream.
BIO: Rachel Carrington is an author who has written over 400 freelance articles and has had 54 books published. You can find her online at www.rachelcarrington.com.