By C. Hope Clark –
A writer wrote me about how distraught he was at the negativity about becoming a writer. He professed to being an introvert, and he felt I would understand his concerns because I profess to being an introvert. So we chatted. He has made his way through life via his writing more so than his verbal repartee. Oh boy, I can really relate to that. Every success I ever had in my life somehow originated from the written word.
He fought to find his way in this writing mayhem out there, to see how he can make a partial living from his writing.  However, what upset him was the deluge of negativity.
=> Most people don't edit well enough to sell.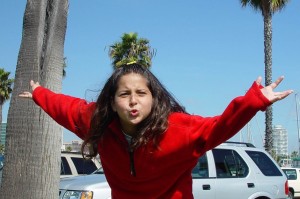 => There are too many writers so don't expect to sell much.
=> The agents take advantage of you.
=> The publishers take advantage of you.
=> Editors don't understand writers.
=> Vanity presses rip you off.
=> Editors rip you off.
=> Contracts rip you off.
I could go on for the entire newsletter with that list. All the racket on the internet warns writers to watch out, be careful, demons await you around every turn and in every click to a how-to website. Well, let me tell you something, my sweethearts trembling in the shadows . . . those that screw up usually make the most noise.
The people who struggled with their book and made no sales, who were taken advantage of by a vanity press, who quit their job only to have to beg for it back again . . . are the ones yelling the loudest. Many of them want to warn you, they say. That you'll never see the bad guys coming to rob you blind. They'll suck out your soul, they say, and the industry lets them.
Like I tell people in my classes . . . do your homework before publishing. Don't listen to the screamers who were taken advantage of or made bad decisions. Usually they are still uninformed, still stinging from being duped, and only have revenge in their sights. Don't get sucked into the drama.
Take your time writing, then take your time editing, then take your time publishing. Know your options and know them well. I speak to writers each and every day about slowing down and educating themselves. But I can only shake my head at the ones who then reply (often sharply):
=> I found this one publisher who sounds good and wants my material (yet the writer cannot tell me if they are traditional or indie).
=> I trust this. (Sorry, but you don't trust a publisher . . . you have a business relationship sealed in a negotiated contract and you are NOT friends.)
=> The publisher will edit this for me. They won't let bad stuff get published. (Then I hear it's a vanity press.)
=> I cannot afford an editor, website, or time to promote; so I'll put it up on Amazon and see what happens.
=> I'm writing this book now, and my plan is to have it published by June (when it's April).
=> I'm not writing/promoting/blogging like everyone else, so the rules don't apply to me (two of those this week).
The noise isn't always the place to run too. Sometimes it's what you run from.
BIO – C. Hope Clark is editor of FundsforWriters.com and author of The Carolina Slade Mysteries and The Edisto Island Mysteries. www.chopeclark.com