Freelance now is more than magazines. You can pitch online newsletters and blogs, too. You do NOT have to go with SEO sites where they take any topic, don't edit, then pay you pennies based upon clicks on your page. Don't even go there. Frankly, it hurts your resume.
However, magazines are still the strongest way to go when beginning as a freelancer. Most of them even have blogs on their websites, so if you cannot work your way into the print versions, you just might land a spot on a blog with a very current, timely topic.
To start with, study magazines and figure out a way to pitch them. Don't write the piece first and try to fit your square peg into the magazine's round hole. Same goes for blogs, newsletters, and websites. Make it a challenge. Make it a game. Close your eyes and pick a magazine in Writer's Market
, or at sites like www.freelancewriting.com or www.worldwidefreelance.com , then study that dang market until you have an idea to pitch. You are the freelancer. You are the job seeker. Therefore, you have to adapt to what they want. What you know doesn't mean squat. It's what you can learn, create, and morph into something they like.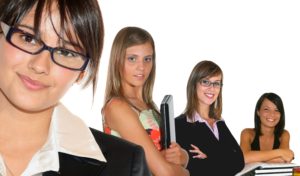 Many writers think they exist in a tiny, less-than-exciting world, and therefore, they are limited to writing about what they know. That's the sign of a novice. Now's the time to break out of that confining box.
Scared to be daring? Scared to write about something outside your comfort zone? Y'all . . . all they can do is tell you no. However, I want to give you suggestions on some ideas to pitch . . . and how to master the creation of ideas on your own.
Profiles – Most publications love to recognize experts or famous individuals. Know someone who is, say, a great landscape designer, caterer, plumber, farmer? Interview them. Ask for their secrets on being successful. Then find a magazine that caters to that profession/interest.
Evergreen topics – Check the magazines and notice the subjects addressed every year. Then write up something along that subject only with a spin. What unique habit do you use to get the kids ready for school in the morning (for a parenting magazine)? What's a different way to fertilize or mulch your garden without chemicals? How do you use business cards (outside the norm)? Normal topics are always subject to twists. Go over topics they've done before and pitch them from a new angle.
Look at the advertisers and get a feel for the readership. Yes, even the ads can give you pointers on what the publication prefers since they vet their advertisers based upon their readers.
When I teach freelancing, I throw random magazines on the tables and make the attendees query the magazine. They may not scuba dive, but they can still pitch a profile interview. They may not garden, but they may know an organic coop in their region.
It's not hard. Profiles, evergreen topics, and advertising interests. Pitch several per week and soon you are up to your eyes in projects.
BIO: C. Hope Clark is editor of FundsforWriters and author of six mystery novels. www.chopeclark.com 
Photo – Business Team ID: 6052160 © Marco Scisetti | Dreamstime Stock Photos