When Hope saw my Fiverr gig on uploading ebooks to ebookstores for $5 each, she asked me how I could do it so easily and so cheaply. Actually, uploading is the easiest part of self-publishing, and you probably already have everything you need. Here's what you should know to upload your ebook (varies by platform, but this should cover what's required for most of them, and is what I ask my clients for):
·       An account with the vendor (Amazon, iTunes Connect, Nook Press, Kobo, etc.)
·       Book title and subtitle (optional)
·       Series name and number (optional)
·       Author name(s)
·       Publisher (you can just use your name, e.g.: Amy Author Books)
·       Description (back cover blurb)
·       Book categories (you can find BISAC codes here; two to five categories, depending on the platform)
·       Age range (for children's books)
·       Print length (optional)
·       Language it's written in
·       ISBN-13 (optional) from Bowker in the U.S., plus the print ISBN-13 if there is a print version
·       Base Currency (yours — USD, CAN, GBP, EUR, AU, etc.)
·       Book price in your currency
·       Book price for other countries (either use their default at the exchange rate or change to end in .99)
·       Keywords (what the reader will search for to find your book)
·       Whether you want Digital Rights Management (DRM)
·       If it's not in the public domain, verification that you have the rights to publish it
·       An ebook file (most will take .doc files, but an .epub looks better)
·       A cover (in .jpg or .png format)
Once the client provides me with all of this information, it's easy to just copy and paste. If a problem comes up, it's usually in iBooks, related to the cover. The outside cover shown on the site needs to be a minimum of 1,400 pixels wide. However, the cover on the inside of the book must be smaller (no more than four million pixels). The same is true for all interior images.
So, if it's so easy to upload, why would anyone hire someone else to do it? Usually, it's because they don't have access. For example, uploading to iBooks requires a Mac. If you don't have a Mac, you can use Mac in Cloud for a fee, go through an aggregator like Draft2Digital or Smashwords, or hire someone to do it for you.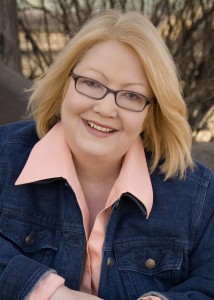 The learning curve for Mac in Cloud could be costly, and, if you go through an aggregator, you will be charged 10-15 percent of all sales you make. That's why people will pay someone on Fiverr to upload to iBooks for them. It does require that you give a stranger your userid and password to your account, but if you find someone with good reviews, it's not much of a risk, and you can always change your password immediately after they upload.
Another reason people might hire someone else to upload their ebook is if they live outside the U.S. and want to publish their book on Nook Press. I understand it's difficult, if not impossible. So, hiring someone to do it for a few bucks makes sense.
I hope I took some of the mystery (and fear) out of uploading for you, and helped you make your decision whether to do it yourself or hire someone to do it for you. And, hey, if you need assistance, check out my Fiverr gig. I'd be happy to help you.
BIO – Pam McCutcheon is a freelance writer, editor, and speaker, and the author of the popular Writing the Fiction Synopsis
and The Writer's Brainstorming Kit
.