Now I'll be the first to admit I don't know a thing about poker. If Kenny Rogers hadn't sung "The Gambler", I wouldn't even know about holdin' and foldin'. But one thing I do know, there's a time to submit my works and there's a time to "hold" 'em. And I know that because I came close to lettin' go at the wrong time.
Twenty and excited about entering a radio station's poetry contest, I rushed through the rules, eager to start writing. All night I lost myself in the narrator, an elderly lady on her porch reliving memories. I chuckled watching the children grow from playing to courting on the porch, I cried seeing the now-empty porch, and rejoiced picturing future reunions on the porch.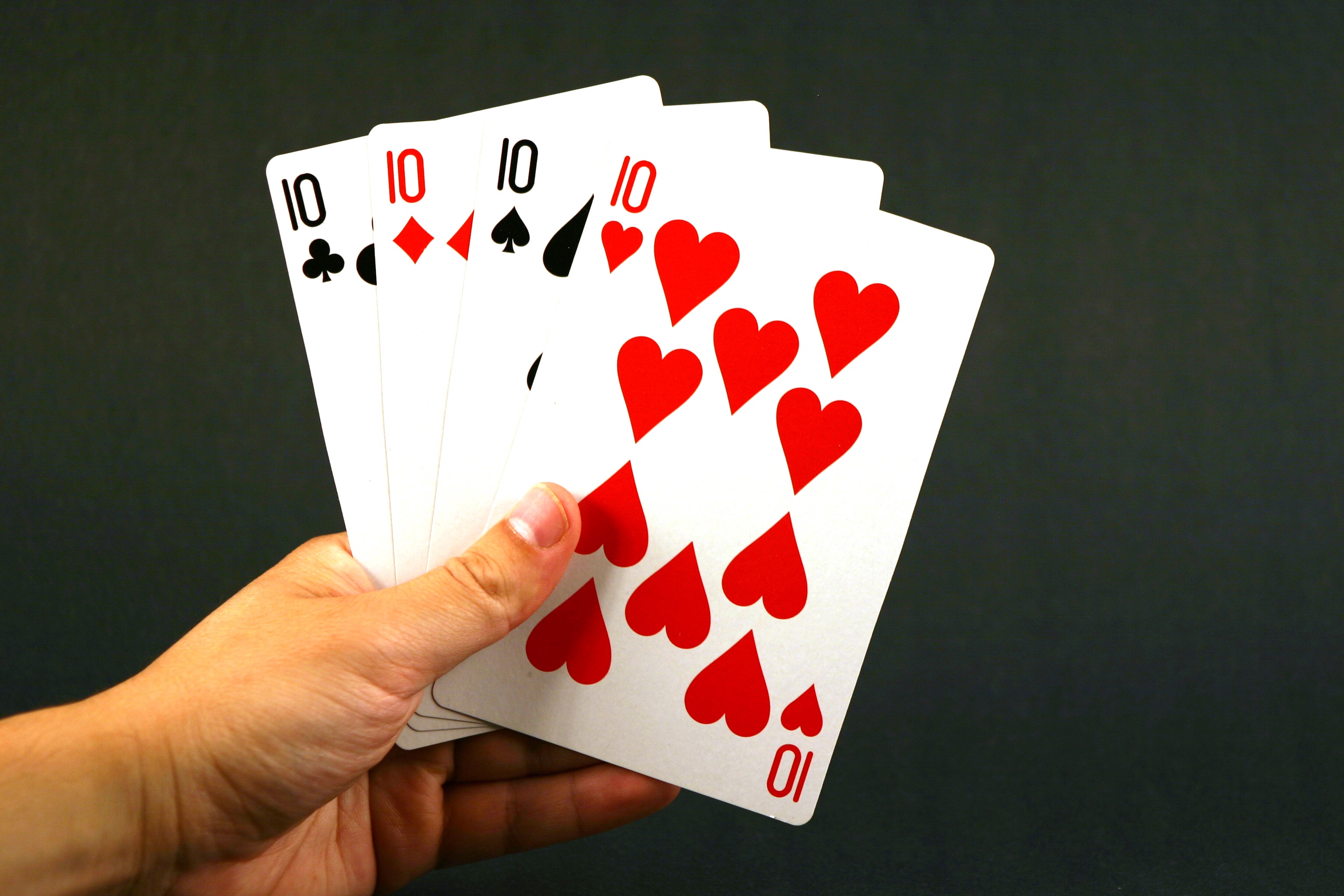 The next morning, ready to mail my entry, I read the rules again and froze. I'd overlooked "Whether or not your poem wins, it will become the property of the radio station."
Whoa! With little chance of winning, I could never submit my poem anywhere else or use it myself? Disappointed, I slipped it in a drawer where it stayed for 15 years until I resigned as college professor to enter full time the field of writing and speaking.
For my first tour, I retyped the poem on a more modern typewriter and had 100 copies made on plain white paper. The first evening, in costume as story teller, I quoted a bit of the poem and following as myself, mentioned it would be available afterward.
I'd laid out 25 copies with a sign, "Poems: Donation of any size" and while greeting folks heard a yell, "Go get more poems!" Already all 25 had sold!
I hurriedly brought in 25 more only to hear in another few minutes, "Go get the rest of the poems!" Except for two to use for copying along the way, all had sold. It was the same each place on the two-week tour.
Back home I chose a ream of quality buff-colored faux parchment paper and learned if I'd wait a few days until the store used dark brown ink, the printing could be done commercially for less money. From then on, whether driving or being flown I've taken the poems, although by request I changed the sign to "Donation of Any Size: Suggested minimum $1".  People give from $1 to $5 or more, often framing the poem or using it as a gift.
Folks want to take something home from an event but not everyone can buy our books or DVD's. Smaller printed or craft items make buying possible for those who can't and lagniappe for those who can. (Lagniappe [lan' yap], an oft-used term here in Southeastern Louisiana meaning "a little something extra".)
If I'd entered that early contest and won, I'd have received eight copies of a cheap magazine with few readers. BUT, by holdin', that simple poem has touched thousands of lives over years of speaking across the United States and Canada, providing extra income each place.
Glad I decided "No" to "sold" and "Yes" to "hold"!
BIO-
Author of one book, many magazine articles and years of weekly columns in regional newspapers, Kathryn thought of herself only as speaker – humorist as Miz Maudie and "inspirationalist" as herself – until realizing she was the only one in her writers group earning a living. Encouraged by professionals such as "Minnie Pearl", early on she resigned as college professor to go full-time into speaking and writing but has loved writing since the age of two when she scribbled on the family history page of her mother's Bible then caught the writing bug when first published at 15. Her two books are Believe It or Not-Mama Likes the Nursing Home and Long Way from Lonely. http://www.mizmaudie.com