Joe and I scampered through the old Madrid cobblestone streets, dodging puddles and party recruiters, having no choice but to embrace the rain. I lived in the center of the city four years ago with Joe´s older brother, Ben. This night was Joe´s first in the Spanish capital.
After a few street beers and too many patatas bravas, we settled under a bus stop to escape the unusually heavy Iberian rain. Never having spent time alone with Joe, we spoke open and honestly most of the night, as if my connection with Ben extended to his brother before me.
Joe writes. A lot. Joe writes for multiple sites based in London, where he studies abroad. At home in the states, Joe writes papers for his classes and for his friends at his large state university. He shared the intricacies of Germany´s transition from WWI to WWII as if he was there himself. Turns out he has written three papers for that class, a class he does not attend.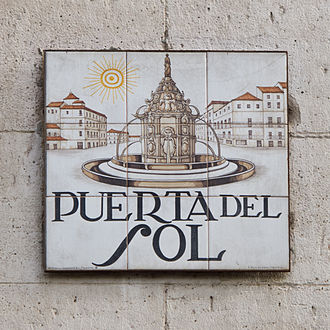 At our bus stop in Madrid´s Sol plaza, thousands of miles from the students Joe may be hurting by helping, I thought nothing of the possible moral dilemma and merely of this incredibly talented kid in front of me. With 20 years to my 25, Joe may not be a child, but his relentless mental activity makes me feel like I never was his age.
As conversation turned from life abroad and Joe´s muddy shoe to his writing adventures, I revealed my fear of putting pen to paper. I have jumped off 50 foot cliffs and squeeze my moped between cars on the streets of my new Andalucian hometown, but my fear of opening my world of ideas to the world of humans around me is one I have not conquered.
As Joe interrogated me for reasons, I felt minor embarrassment relaying them. Can a gunslinger who has written at least an article a day for three months understand why I want my 600-word blog entry to be perfect?
I feel… unworthy. I have a million ideas rattling around in my head and my iPhone notes, but my ideas cannot possibly be worth anybody´s time. Even scarier, the rough drafts of my ideas remain perfect inside my head and behind my fingerprint passcode. When exposed to a world of readers, they certainly will be misunderstood, right?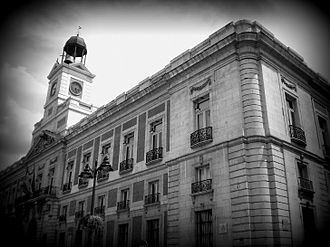 But what if they´re not? What if something I write resonates with a stranger from a faraway place or gives joy to a friend from down the street. What if I enjoy sharing myself with people? What if I actually am worthy?
"Just write the damn thing!" Joe says, as if stating the obvious.
My old soul was educated by the young gun. Freedom can be found in exposing, or rather expressing one's self. As when jumping from a cliff, despite the inevitability of being engulfed in water, freedom is experienced in the weightlessness of the journey.
So here I am, just writing the damn thing.
BIO –
My name is John Swanston. I live in Jaén, Spain teaching English in a bilingual academy. People are what I find interesting. Our many similarities and our occasional differences make for beautiful cultural entanglements. The kind you won´t read about in the news, of course.
JNSwanston@gmail.com
WhatsApp: +1 (314) 435 9923