According to the first large-scale government survey on sexual orientation and gender identity, reported in 2014 by the National Health Interview Survey, 1.6 percent of Americans identify as gay or lesbian, and 0.7 percent identify as bisexual. A 2011 report by the Williams Institute state that 3.8 percent of Americans identify as gay, lesbian, bisexual, or transgender. Online surveys reveal even higher amounts of LGBT orientation, due to the anonymity of the internet which makes people report less socially-desired responses.
With millions of Americans belonging to a sexual minority, romance novels and stories with LGBT characters have become increasingly common. Publishing houses such as Bold Strokes and Bella Books specialize in LGBT romances. Prominent lesbian romance novelists include Melissa Brayden, Kristen Zimmer, and Georgia Beers, while romance novelists that write gay male characters include Madeleine Urban and J.L. Langley. While writing, researching markets, and submitting manuscripts is the same across all genres, there are some pitfalls to avoid when writing LGBT romance stories.
What if you're straight and writing LGBT characters? Avoiding cliches when creating characters is vital in LGBT fiction. Do any of your characters fit these stereotypes?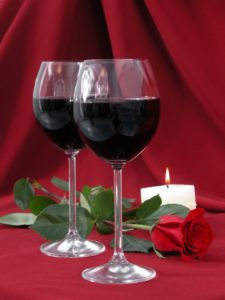 => The effeminate gay man. While some gay men do tend to emphasize their feminine qualities, too often the "effeminate" stereotype is used to denigrate gay and bisexual men, with terrible real-life consequences.
=> The mannish lesbian. While some lesbian, bisexual, and straight women prefer to emphasize their masculine qualities, this is another stereotype used to denigrate women who don't meet the heterosexual standard.
=> The sexually promiscuous bisexual. Bisexuality is still a poorly understood concept, leading too many writers to write bisexual characters who sleep around, are unfaithful; or in the case of bisexual men, spread HIV/AIDS to their female partners.
If you're straight, and you write a gay, lesbian, or bisexual character, try to find fellow writers who are themselves a sexual minority. Have them read a draft of your story. If your reader finds something that they consider questionable, believe them. If you're writing for the LGBT market, it's not a good idea to offend people who will buy your book or short story.
Once you've polished your manuscript, research markets that accept LGBT romances. Note that LGBT markets are just as diverse as the markets for heterosexual romances. Some markets specialize in romances featuring gays and lesbians of color. Some markets are not too keen on explicit sex and violence. Other markets emphasize more explicitly erotic stories. Read books and short stories by publishers that you want to work with. Send stories to publishers that share your values and aesthetics.
Here are seven publishers that accept LGBT romance stories.
Body Parts Magazine
http://www.bodypartsmagazine.com/submissions.html
Accepts erotic LGBT fiction with dark and fantasic themes.
Headmaster
http://www.headmastermagazine.com/
Accepts erotic gay fiction with serious/literary elements.
The Letters Page
http://www.theletterspage.ac.uk/
English literary magazine that accepts LGBT love stories.
Sequestrum
http://www.sequestrum.org/submissions
Accepts erotic, romantic, and serious/literary stories with LGBT themes.
SHARKPACK Poetry Review Annual
http://spr.submittable.com/
Accepts sincere LGBT flash fiction without explicit sexual content or violence.
The Tishman Review
http://tishmanreview.com/submission-guidelines/
Accepts LGBT love stories.
Vine Leaves Literary Journal
http://www.vineleavesliteraryjournal.com/submissions.html
Accepts LGBT flash fiction with romantic themes.
BIO – Behlor Santi regularly contributes to fundsforwriters.com. She currently lives in Brooklyn, New York. Email her at thebxscribbler1980@gmail.com