When you become a freelance writer, you can potentially write for numerous websites, blogs and magazines. How you decide which clients to approach depends on the niche you select. Your niche also helps with branding, which enables potential clients to find you.
The most effective and engaging articles, blog posts and books are those written by authors with a passion for their subject. Passion adds that extra spice and energy that encourages the audience to keep reading and to interact.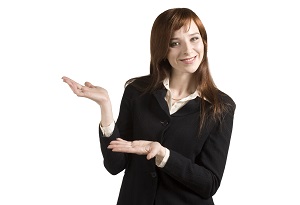 If you are passionate about your chosen career, you need look no further than your profession to develop your niche. Start by brainstorming to develop a list or mind map of all areas or aspects of your profession that you enjoy the most and can write about.  Think about your successes, challenges, role models and any message you wish to impart. Think about the knowledge gained from courses you might have taken. Perhaps you have assisted a client in an unusual way?
Consider writing styles, too. This is especially important when it comes to length, type and tone of the article. A well-researched, lengthy article is quite different to an anecdotal, humorous one.
Some questions to ask yourself in deciding what types of articles to write include: Do you want to motivate readers to join your profession? Do you want to educate the public regarding issues you believe are important? Or do you wish to create a friendly discussion with readers in your industry.
Now that you have a list of ideas and styles, you can start looking for work. Firstly, source a few good websites and blogs about writing for a living. Two of my favourites are: Writers in Charge [www.writersincharge.com] and Make a Living Writing [www.makealivingwriting.com]. While you familiarise yourself with the various forms of freelance writing, I highly recommend joining a writing group for support, encouragement and feedback on your progress and your writing. GoodReads.com has many groups one can join including a writing group. There are many writing groups on FaceBook e.g. Freelance Writers [https://www.facebook.com/groups/2351373470/].
Don't have a blog yet? Start one! It helps you refine your niche and test different styles and subjects. It helps you connect with readers and potential clients, and learn what they wish to know. Blogging also provides social proof when you pitch for writing jobs, e.g. The Role of Occupational Therapy in Sleep and Wellness. [http://www.huffingtonpost.com/shoshanah-shear/the-role-of-occupational-_b_12673818.html?1477582471]
Extending your blogging activity to creating content for client blogs is a wonderful way to earn. Securing a paid opportunity to write a column related to your profession can also position you as an expert in your field. This is a valuable marketing tool for gaining private clients.
Lastly, search for websites, magazines and blogs related to your profession. Don't forget the trade magazines! This article of the top ten trade magazines [http://www.allyoucanread.com/top-10-trade-magazines/] can give you ideas of what to look for. Though most professional journals do not pay for articles, you might be surprised to find that some do! Trade publications can also provide many ideas for article topics or companies to approach for work. I have found that scouring the adverts in professional journals opens many doors, from providing client contact details to triggering ideas for original content.
In summary, writing articles, blog posts or books can provide an interesting addition to your profession. This can become a side income stream or a new way to use your professional knowledge. Most of all, love sharing your professional knowledge with others. Love writing. Love your profession and love knowing what an impact you can have on the lives of others.
BIO – Shoshanah Shear is an occupational therapist, healing facilitator, certified infant massage instructor, freelance writer, author of "Healing Your Life Through Activity – An Occupational Therapist's Story
" and co-author of "Tuvia Finds His Freedom
" http://healingoccupationaltherapy.blogspot.com