By A.R. Wise –
Writing a novel is hard work, but selling it can be even harder. A plethora of tremendous novels sit out there with meager sales and paltry reviews. Don't let yours get lost in the crowd. Follow these four tips to start garnering honest, real reviews that'll help your book stand out among the rest.
Before we get started, let's discuss (cheating) paying for reviews. Please don't do this. Not just because it's morally questionable, but also because you'll be wasting your money. Sites like Amazon rely on their review system, and they abhor fake reviews. You don't want to be associated with such practices. With that out of the way, let's talk about how to nail real reviews.
Step One: Ask For Them!
This one might seem obvious, but chances are you already missed the opportunity. Did you include a call to action in your book? Most authors don't, and it's a big mistake. Add an author's note to the end your book. In it, let the readers know how important reviews are, and that if they enjoyed your book, there's no better way to help out than to write a review. You'll be surprised how many reviews this garners.
Step Two: Engage Readers
Accept you must become an online social butterfly, whether you like it or not. Far too many writers ignore the art of social media, or they treat it as an advertising platform instead of an opportunity to communicate directly with their fans. No one wants to add a Twitter friend who incessantly plugs their own books. Don't be that type of author. Instead, learn to enjoy interacting with your fans via social media sites like Facebook and Twitter. Create these accounts, and add links to them in the author's note at the end of your novel. Readers are far more likely to post reviews of authors with whom they have direct contact.
Step Three: Advertise a Sale
This is where you'll need to take out your wallet and spend some cash. If you want get an impressive number of reviews, then you're going to need to advertise. Pick a few days in the near future when you'll put your book on sale, either for $0.99 or free, and then advertise the sale on some of the better ebook sites. Do not simply put your book on sale and sit back in the hopes that the world will take notice. Chances are, it won't. You need to light the fire by getting the word out.
Check out my article, Advertise Smarter (in next week's issue of FundsforWriters), for tips on which sites I use to get the most bang for my buck.
Step Four: Run a Contest
Once you start getting some followers on social media, reward the ones who take the time to help you out. Run a contest offering to send a free, signed copy of your book to one lucky winner (in my early days, before I started printing books, I would offer signed covers. I would print covers of my book, cut them out, and sign them. Readers loved them!) All your fans have to do is write a review, and then send you an email letting you know. Stretch the contest out over a month to allow readers the chance to finish the book, and you might be pleasantly surprised how many people do it. Just don't think the contest will run itself. Market it like you would your book or your appearances!
Follow these four steps and you'll be well on your way to amassing an impressive number of honest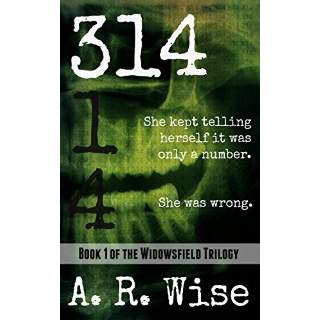 reviews from readers. Good luck, and keep writing! (**see the follow-up piece to his one, Advertise Smarter, at this link)
BIO-
A.R. Wise is the author of several horror, mystery, and comedy novels, including314
, which has more than 1,000 reviews on Amazon. Several of his books, including 314
, are available for free. If you enjoy his work, then do him a favor by writing a review.