As a new freelancer scrounging advice, "word of mouth" was a common response from the more experienced. If I wanted to increase my work and income, that's what it was down to: Word of mouth. It drove me nuts. What was word of mouth and how could I get myself there?
Build contacts. Make it your job to know people. Attend events and book releases, join online forums, get in touch with editors via the staff-section of magazines. Contact websites and business that catch your interest. Where there's opportunity, introduce yourself. Random conversations have led to year-long contacts (and referrals).  Just one example: An avid card player, I struck up a conversation with a friend about local Bridge clubs: They put me in touch with the editor of Great Bridge Links, and I've been on-board ever since.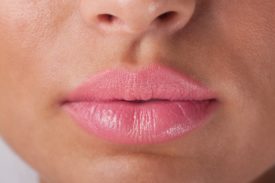 Be accessible. People should always have access to your portfolio and have a way to reach you. Two birds with one stone is a well-designed website that strikes the right chords. You want professionalism and efficiency. Have at least writing samples, links and an about section on your official website. Expand your network further with other contactable profiles like Amazon Author Central or your own blog separately from your website.
Spread your reach. Now and then (I do it once a month), write something for free and send it somewhere meaningful: A guest post, magazine. This is only about expanding your reach: Introduce yourself to a new market, and make sure your website is updated when a prospective client types your details into Google.
Ask. Many referrals have come from simply asking happy clients to refer others. Other times, unsuccessful cold queries have resulted in a "we'll be sure to pass your info on" that paid off later down the line.
Gather testimonials. In addition to referrals, ask clients for testimonials to go on your website. These are your references, and it shows that you can do the job. If you can grab a testimonial from a well-known client or author, so much better: Author Francois Bloemhof was more than happy to offer up a review for the NB Publishers anthology short story "Boelie" (Afrikaans for bully), and it's just because I'd asked.
Reputation is everything almost goes without saying. Don't burn bridges, don't miss deadlines, don't gossip or bitch about clients and colleagues – and yes, I've sadly seen this – stay accurate and stick to your work-ethic. Protect your reputation; it's everything for word of mouth. People are going to talk about your work, and you want what they're saying to be good.
Reach out. Sometimes you have to reach out first, or people will never hear about you! Getting people to know me (and get in touch later) involved a lot of cold calling – not just to magazines, but business who looked like they could use my services.
Incentive is great for attracting word of mouth. Use social media to launch a competition, offer a 15 percent discount for referred clients, put a short story up for download, host a course or start a newsletter; The bottom line is getting people to talk, share, interact and refer.
Refer others. Refer clients to other freelancers in your contacts library, too. Sometimes a job comes along that I might not have time for, and I'm happy to recommend a friend. This, of course, encourages them to refer others back to you. That, dear writer, is the cycle of word of mouth.
Have you got people talking?
Bio: Alex J. Coyne is an internationally-known author, ghostwriter, freelance journalist and copyeditor. His contributions have appeared for publications like FundsforWriters, People Magazine, Moneyweb, Great Bridge Links and NB Publishers.