Many writers expand their services to offer more than writing; are you a writer wanting to become an editor? Here's how to pick up your first jobs and start editing away…
Associations and more
Join editorial societies like the Editorial Freelance Association (EFA), Society for Editing (ACES), Editors' Association of Canada, and the Society for Editors and Proofreaders (UK) . They put you in touch with fellow professionals and clients through association job boards – and underwrite your capabilities as an editor.
Rates and payments
Suggested editing rates can be found at the Editorial Freelance Association (EFA, USA), the Society for Editors and Proofreaders (SFEP, UK) and the South African Freelancers Association(SAFREA, ZAR). Stick to the market average: Not too low and not too high. Rates also depend on the project's size, the level of editing needed and the editing type – specialized editing pays more. Insist on a deposit upfront for first-time clients and get the terms in writing. (Hourly Editing Rates Calculator)
Types of editing…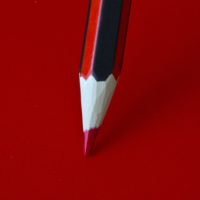 Editors can specialize in nonfiction, short fiction, novels or biographies. Decide your specialty and set up your website accordingly.
There's even higher-paying niche editing for those with unique skills (like a medical or legal background), which can have you working on coursework, thesis', guides and manuals. The American Medical Writers Association, The Council of Science Editors and The American Society of Business Publication Editors have boards for niche editors.
Master your language
Take at least one course in editing and proofreading, then memorize the style guides (i.e. the AP Stylebook
 and the Oxford Style Guide
). Make use of online resources like Thesaurus.com, Macmillan Dictionary, Oxford Dictionaries and Merriam-Webster. Read The Elements of Style
, learn proofing marks and mind the difference between US and UK (Oxford Dictionaries).
Who hires you? Clients and contacts
Your clients could be self-published authors, bloggers and writers, magazines and websites, publishing houses, media companies or corporate clients. Find publications and publishing houses through Magazines.com, Publishers Global Directory, BookMarket.com and Every Writers Resource.
Build editing and writing contacts by joining editorial groups on Facebook (Editors' Association of Earth, Sci-Fi Writers' Group and Writers' United) and getting involved on forums like WritersDigest.com, Writers' Forum or Writers' Beat. Send editors, media companies and publishing houses an introductory e-mail offering your services; they can hire or refer you to projects. Self-published authors also often hire editors before the book goes off to print.
Build experience and testimonials; sometimes this means free or discounted jobs for testimonials. Then post them on your website. Don't be afraid to ask for referrals. Many editors are happy to pass on jobs they don't have time for.
Finding editing gigs
Keep an eye on traditional job websites (MediaBistro, Indeed and Upwork), sites for writers (WritersJobBoard, All Freelance Writing and ProBlogger) and freelancing websites like PeoplePerHour, Freelancer and Fiverr can sometimes lead to new clients.
Then, head to job boards for editors writers and editors. ProBlogger, Blogging Pro's Job Board, Journalism Jobs, and Book Jobs.
If you are one of those crazy people who loves to edit, you'll find no end to the resources to get you started.
BIO: Alex J. Coyne is an internationally known author, freelance journalist and language practitioner who has written for publications including People Magazine
, The Dollar Stretcher, Great Bridge Links and CollegeHumor.