I'm still deluged with questions, comments, and concerns regarding self-publishing. There's still a huge misunderstanding that self-publishing is the second-best option to traditional. That self-publishing is for those who cannot traditionally publish. The amazing part of these misconceptions is that most of these folks have no idea how traditional publishing works. They are going with the route that most people go with, that carries less risk (or so they think), where nobody can reject.
After some back and forth, here's an email message from a reader:
<<Hope – At first, I had the notion about self-publishing being second option because this was what I'd been told and made to believe by some published people in the writing business, but I beg to disagree now because you are the proof that it is not true. Self-publishing is second to none. In my own experience, it was hurtful to hear that a self-published work is not considered published. Correct me if I'm wrong, and if I'm right, so be it. For me, money is the only thing that differentiates traditional from self-publishing only because publishers are willing to spend money on your book. I look forward to that day that self-publishing will ignite the same excitement as the traditional.>> 
First, whether traditional or self-published, publishing is simply a tool. What you do with it deems its importance. Forget reputations affiliated with self-publishing. I don't tell ANYONE that I've self-pubbed one book or traditionally published another. A reader doesn't care. Only when I'm asked do I state which is which.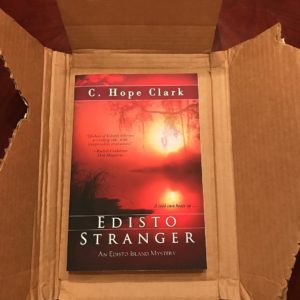 We become so entrenched in the publishing industry, that we forget about the readers who only want a good book. Amazon has helped balance the playing field for self-published authors, and I commend them for that. However, I blame writers for how they use and misuse that opportunity.
Mistakes self-published writers make:
-They publish prematurely.
-They design bad covers.
-They design bad cover copy.
-They format unprofessionally.
-They do not edit enough.
-They do not proofread enough (different from editing).
-They do not market themselves well.
The reputation of self-publishing isn't what hurts you. Nobody knows how you published if you don't tell them. It's all about how you present and sell yourself, and especially how well you write and present the book. It's on you, the author, to create a phenomenal book.
But as long as self-publishing is just that – available for everyone to do it themselves – you will have bad work out there. I wave off the sarcasms that traditional markets have bad works, too, because the percentages don't even compare. There are far more bad books out there in the self-publishing world because there are no gatekeepers. It is what it is. Until self-published authors as a whole pour as much attention into their books as traditional presses pour into theirs, the scales won't balance.
The main point is simply to choose which way to publish, use it, own it, and don't lead with how you published, but with how good the book is.
BIO – C. Hope Clark is editor of FundsforWriters.com and author of two mystery series. www.chopeclark.com