By C. Hope Clark –
You have an indie book out there, but you'd love to call yourself a traditionally-published author. What does it take for an agent or press to WANT to sign your book….or sign with you?
Remember, there's the book, and then there's you. Some authors bring attention to themselves. Some books take off and garner attention all by themselves. Of course best is optimum to an agent or publisher.
THE BOOK – A CATCH 22
Whether or not the agent/publisher wants your indie book is often decided by how well it sells. But that's the dilemma. If it sells really well, the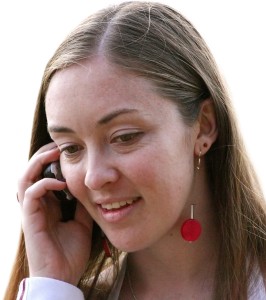 agent/publisher has to determine if it has saturated the market or not. It may have already peaked and reached the readers it's targeted for, and the agent/publisher may see there's nothing left in it for them. On the flip side, it may not have done well, which is interpreted as the book isn't made well, isn't written well, or isn't about a good topic. So why would they want it? There's a small sweet spot in there to make an indie book palatable to the traditional market. There has to be enough spark left in it for the agent to capitalize upon.
THE AUTHOR – ANOTHER CATCH 22
If your book does well, often the agent/publisher may take a deeper look at the author. How does he market himself? What impact did the author have in the success of the book? What kind of website/blog? How Google-able is he? That type of author can pitch a second book and have great odds of being accepted. But the question is . . . why would he if he's successful as an indie author where the royalties are SO much greater?
We have actually reached the point in publishing that you can make as much or more as an indie author as you can as a traditional author. You'll still have to market yourself hard – VERY hard. You get no relief traditionally in that department. Your books will be more readily available in libraries and bookstores (though IngramSpark is closing that gap), but in reality, you can often get your books placed in bookstores by making appearances and becoming known as a polished author with a marvelous product.
But if that credibility factor still keeps you awake at night, and you just want that traditional accolade checked off your bucket list, pitch traditional to start with. Be very, very patient at the time it takes to work that system. Or if you aren't that patient, work hard as an indie author, knowing that you can pitch subsequent books later to the traditional world, and your success will often depend upon the success of your first book you're selling on your own.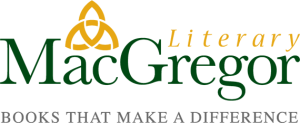 Chip MacGregor of MacGregor Literary Agency talks about what it takes for an agent to pick up your indie book. It's honest and very informative. Regardless of the road you take, realize that the professional credibility you seek is completely in your hands. Study the successful in the business, indie or traditional or hybrid of the two, and see what you can do to find success in your world.
http://www.macgregorliterary.com/blog/ask-agent-transition-self-published-traditionally-published/
BIO
C. Hope Clark is editor and founder of FundsforWriters.com and author of the Carolina Slade Mysteries and The Edisto Island Mysteries. www.chopeclark.com