I believe I'll touch a nerve here, which is sometimes fun. But most of the time, it means a controversial topic that wakes people up….and makes people make excuses for what they thought was righteous behavior. We'll see.
Not long ago, I wrote a piece about paying writers properly. I posted this abbreviated version on Facebook: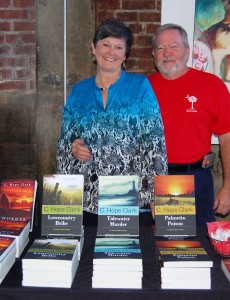 If you are a writer, ask to be paid for your work. If you are asking a writer to appear, pay them. If you read a book, pay for it. If you accept a free book, post a review. Anything else is eroding the careers of writers everywhere.
A lot of people got on board with rants about not getting reviews after giving away so many books. We all get that. I give away 100 books the first few weeks of a new release, and barely half of the recipients initially keep their promise to review. It's difficult to add a book to your busy schedule. But it's wrong to agree to review then not do so. It amazed me the ones who DID review, and pained me seeing the ones who DID NOT.
However, few got my point, that as writers, we tend to cannibalize our own. When we act as readers, do we review every book we read? As badly as we crave reviews, are we loyal to other writers in Doing Unto Them as We'd Like to Be Done To?
It really boils down to this: When you obtain a book, you have two choices: You pay for it or you review it.
If you can find the time to spend hours reading the thing, you can take three to five minutes to review it.
What about all those souls giving away free books? Personally, I only take a free book if I intend to read it as a reviewer. And frankly, I prefer to pay for my books. Why? Because I prefer people pay for mine. I refuse to download a free one, much preferring to at least pay $1.99 or more. It's a principle of mine.
Yes, I give away a few books with the clear message that they are review copies. And against the advice of others, I even follow up with those readers. The system goes like this: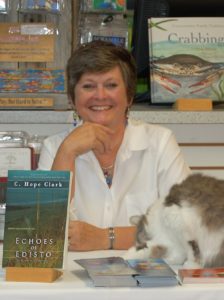 1) I ask for reviewers for a book on social media or in my newsletters
2) I make a list and determine how many books to send out
3) I send the books
4) I wait a month then email/mail postcard asking if they received the book – no mention of a review
3) I wait another month then email/mail a postcard asking if they enjoyed the book – no mention of a review
That's it. No harassment. You have a list of names who reviewed your work. You love these people. You don't mind asking them to review again in the future. You know they will follow through. And you also know those who have not reviewed…and to not ask again.
BIO: C. Hope Clark is founder of FundsforWriters.com and author of two award-winning mystery series. www.chopeclark.com