In a recent Funds for Writers issue, Hope continued her steady mentorship of us writers by urging us not to accept invitations for speaking engagements for which we would not be paid. This certainly wasn't the first time she has told us not to sell ourselves short. Writers need to act like business people, she reminds us and, just like plumbers and doctors, we need to be paid for our work (and Lord knows, writing is work).
But, we all cry, how do we get our names out there in the world? How will anybody ever know about the fabulous books we have written if we don't talk to every audience that will have us?
I have hit on an easy solution to the event-doesn't-want-to-pay problem, so I wanted to share it. It started as just an experiment, but was so successful that I have used it half a dozen times since and plan to employ it whenever I have the chance.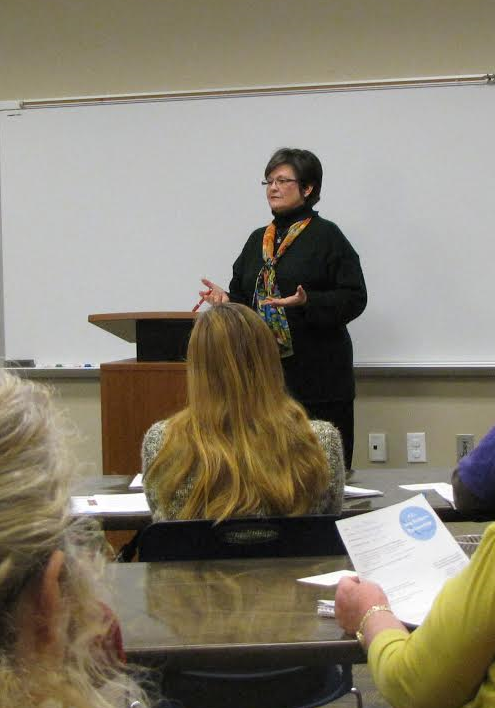 Many of the groups that invite me are chapters of charitable organizations or civic groups. That means they operate on very tight budgets and don't have the means to pay much of a speaker's fee. I'm not talking Madeleine Albright or Carly Fiorina –level payments here ($50,000 and $73,000, respectively), but a modest $250 honorarium plus travel expenses. So, instead of an honorarium, I have asked the organizers to buy one book for every attendee at their conferences and programs. I offer to sell the books to the group at deep discount, books that I purchased at an even deeper discount from the publisher. The group can then build the cost of the volume into the registration fee. This is a fairly painless price tag for both the sponsoring organization and the participant, and attendees get to walk away with some pretty substantial swag.
To illustrate: I purchase books for $5 each from the publisher. I charge the groups $10 each — still far less than the list price of $28.95. In an audience of fifty people, I can make $250, precisely what I would have earned had I charged an honorarium, and much more than I would have netted from royalties – at $1.20 per book, only $60. And, of course, since royalties depend both on sales and the speed of calculating those sales at the publishing house, those payments arrive in my checking account much more slowly than the check from the host group does.
In fact, if I must fly to the speaking gig, I ship the books ahead. The check arrives before I even pack my bags.
So, you see, my method yields quicker and greater results. Not bad for a few hours of time.
Even better, people have my book in their hands. If they like what they read, they may be more likely to buy my next book, especially when they have had the opportunity to meet the author and discuss the book with her.
Isn't that the point of getting out there to speak in the first place?
Finally, a bonus: I get the books out of my house! (I know you have cases of books in your closet/attic/basement, too.)
BIO – Carol Goodman Kaufman, a recovering psychologist and criminologist, now writes about travel and food for several newspapers and magazines, blogs at carolgoodmankaufman.com, and posts at https://www.facebook.com/PeanutPeregrinations. Her book, Sins of Omission
, looked at communal response to domestic violence. She is currently at work on a food history cum cookbook and a murder mystery in which food plays a role.